Exhibit Opportunities

The SSSA Annual Meeting attracts a diverse international audience with more than 60 countries represented at the 2016 meeting in Phoenix, AZ.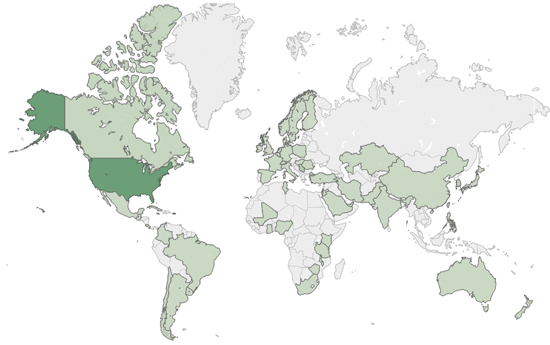 WHY SHOULD YOUR COMPANY CHOOSE TO EXHIBIT AT THE SSSA INTERNATIONAL SOILS MEETING?
Place your company name in front of this specialty audience of buyers.
Gain exposure and develop relationships with professionals and students in the soil sciences, the largest audience of soil scientists in one place at one time.
Complimentary listing in the International Soil Meeting Program (both printed and digital versions), available to all attendees at the annual meetings. Deadline for inclusion in the printed program is October 25, 2018.
Enjoy reduced rates on Career Center job postings/resume access to connect with qualified job seekers at the meetings and on the web.
Market your company through a complimentary listing on the SSSA International Soils Meeting Website: www.sacmeetings.org.
Attend sessions relating to your area of interest.
Network with attendees at Sunday evening's Opening Reception, held in the Exhibit Hall.
Contact Us