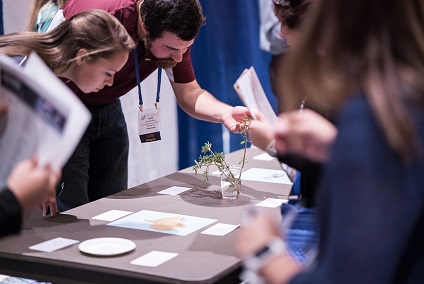 Monday, October 23, 2017: 1:30 PM - 3:30 PM
Tampa, Florida
Test your agronomic knowledge against students from around the country and win cash prizes.
The contest consists of three parts: plant and seed identification, lab practical, and agronomic problem solving. 
Identification will be by common name from a list of cultivated crops, forages and weeds.  The lab practical will include stations with photos or samples of plants, plant parts, growth stages, field problems, nutrient deficiencies, injury symptoms, fertilizers, pesticide labels, seed bags, data tables, insects, diseases, etc. along with specific questions which will require identification, interpretation, or evaluation of the display material to answer correctly.  These stations will represent activities commonly completed in field trips or laboratory classes in crops and soils, crop consulting, or investigating agronomic production problems.   The agronomic problem solving section will require evaluation of provided materials and background information to make calculations and/or develop recommendations for a hypothetical cropping scenario.  Calculation of correct rates for inputs will be required and calibration of actual equipment or problems related to calibration may also be required.  You can compete as an individual or as a member of a team.
Contest Rules and Procedures.