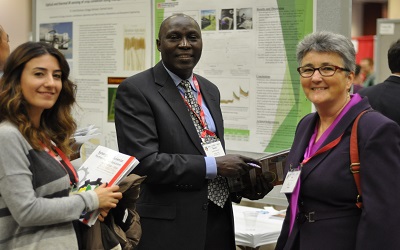 Why attend?
1. Connect with old and new colleagues.
2. Enhance your career and gain valuable career advice.
3. Use your International Soils Meeting discount at the Society Center.
4. Attend a variety of thought-provoking poster/oral presentations everyday!
5. Find your next job at the Career Center.
6. Participate and make a difference in your Division meetings.
7. Meet the Society headquarters staff-- who are always avaliable for questions!
8. Have some fun!
We look forward to seeing you in San Diego, California!