Keynote & Lectureship Speakers

INSPIRING SPEAKERS
Hear stories that will energize and motivate you

Opening Keynote Speaker
Sunday, January 6th, 6:00 PM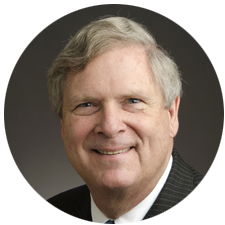 ​
Tom Vilsack, president and CEO of the U.S. Dairy Export Council (USDEC), provides strategic leadership and oversight of USDEC's global promotional and research activities, regulatory affairs and trade policy initiatives. This includes working with industry leaders to develop a long-term vision for growth and consumer trust in U.S. dairy.
Vilsack joined USDEC in January 2017 after serving eight years as the Nation's 30th Secretary of Agriculture. As leader of the U.S. Department of Agriculture (USDA), Vilsack worked hard to strengthen the American agricultural economy, build vibrant rural communities and create new markets for the tremendous innovation of rural America. In eight years at the Department, Vilsack fought to put Americans back to work and create an economy built to last. Under his leadership, USDA supported America's farmers, ranchers and growers who are driving the rural economy forward, provided food assistance to millions of Americans, carried out record conservation efforts, made record investments in our rural communities and helped provide a safe, sufficient and nutritious food supply for the American people.
Vilsack was the longest-serving member of President Obama's original Cabinet. Prior to his appointment, he served two terms as the Governor of Iowa, in the Iowa State Senate and as the mayor of Mt. Pleasant, Iowa. Vilsack received his bachelor's degree from Hamilton College and his law degree from Albany Law School in New York. He is also the recipient of 10 honorary doctorate degrees. Vilsack has been honored for his public service and work to advance American agriculture by various organizations. Most notably, the Borlaug Medallion from the World Food Prize Foundation, The Gene White Lifetime Achievement Award from Global Child Nutrition Foundation, the Congressional Hunger Center Leadership Award, and by the U.S. Global Leadership Coalition for his commitment to international development.
A native of Pittsburgh, Pennsylvania, Vilsack was born into an orphanage and adopted in 1951. After graduating from law school, Vilsack moved to Mt. Pleasant Iowa, his wife Christie's hometown, where he practiced law for 25 years. Vilsack remains currently licensed to practice law in Iowa. The Vilsacks have two adult sons and two daughters-in-law—Doug, married to Janet; and Jess, married to Kate. They also have four grandchildren: Jake, Ella, Caroline and Cassin.
"Climate Smart Agriculture Good for the Farm and Good for the Land"
Former United States Secretary of Agriculture and current President and CEO of the U.S. Dairy Export Council (USDEC), Tom Vilsack, will open the International Soils Meeting discussing "Climate Smart Agriculture Good for the Farm and Good for the Land".  Vilsack has been honored for his public service and work to advance American agriculture by various organizations. Most notably, the Borlaug Medallion from the World Food Prize Foundation, The Gene White Lifetime Achievement Award from Global Child Nutrition Foundation, the Congressional Hunger Center Leadership Award, and by the U.S. Global Leadership Coalition for his commitment to international development. Tom's presentation will commence Soils Across Latitudes.
Monday Plenary / Nyle C. Brady Frontiers of Soil Science Lectureship
Monday, January 7th, 8:45 AM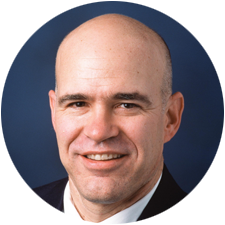 ​
Dan Richter is a Professor of Soils and Ecology in the Nicholas School of the Environment at Duke University.  He earned his BA from Lehigh University and PhD from Duke University, with graduate studies at Mississippi State and North Carolina State Universities.
Dr. Richter's research program focuses on long-term field experiments and the transformations of soils from natural to human-natural systems. He leads the 60-year old Calhoun Soil-Ecosystem Experiment in South Carolina, which has documented substantial biogeochemical changes in Ultisols long cultivated for cotton but now growing forests.  He has helped create the 21st century interdisciplinary Earth science known as Critical Zone Science that seeks to integrate all scholarships of the atmosphere, vegetation, soil, subsurface weathering zones and aquifers, all of which are increasingly influenced or managed by human beings.
Dr. Richter has authored and co-authored over 100 peer-review publications, including a book co-authored with Daniel Markewitz that is based on the long-term Calhoun soil experiment entitled, Understanding Soil Change.
He has been active in the Soil Science Society of America, the Forest History Society, the Ecological Society of America, the American Geophysical Union, and the International Union of Soil Sciences.  Dr. Richter has been active in networking the world's long-term soil experiments.
"How Deep is Soil?"
We explore the variety of ways that soils are spatially deeper than the solum, are indivisibly connected with the ever-changing wider environment, and are palimpsests that are currently being overwritten by human use and management.
Tuesday Plenary / Francis E. Clark Distinguished Lectureship on Soil Biology
Tuesday, January 8th, 8:00 AM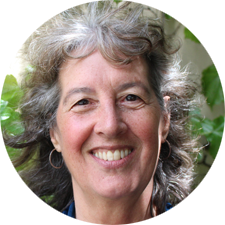 ​
Kate Scow is Professor of Soil Science and Microbial Ecology in the Department of Land, Air and Water Resources and Director of Russell Ranch Sustainable Agriculture Facility (Agricultural Sustainability Institute) at University of California, Davis. She is chair of the International Agriculture Development grad group and previously Director of the Kearney Foundation of Soil Science. Her B.S. degree is from Antioch College and M.S. and Ph.D. degrees from Cornell University.
Dr. Scow's research is on the biodiversity and microbial ecology of agricultural soils; bioremediation of contaminants in groundwater and soil; and soil management and irrigation practices of smallholder farmers in East Africa.
Dr. Scow has authored or co-authored 196 refereed journal articles and co-edited 2 books. She was Chief Editor for Soil Biology and Biochemistry and on editorial boards of Advances in Agronomy, Applied and Environmental Microbiology, Microbial Ecology, and Journal of Environmental Quality.
Wednesday Plenary / Soil Sustainability Lecture
Wednesday, January 9th, 8:00 AM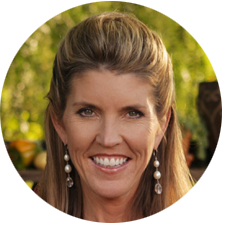 ​
Kathy Kellogg Johnson has been referred to as the "First Lady of Compost" by the President of the USCC (U.S. Composting Council). She embraces this title, which has its roots in her childhood days of scampering up and down mounds of compost 30 feet high at her family's company. Now known as Kellogg Garden Products, the business is entering its 93rd year of operation and steady growth. Kathy and her brother Hap represent the third generation of this family-owned enterprise. Under their leadership, Kellogg has increased tenfold.
Kathy earned two minors and a Bachelor's degree from the University of Southern California in French, Spanish and International Finance. After turning down a position with the CIA and spending a year as a financial analyst in Beverly Hills, Kathy's path changed suddenly thirty years ago, when she was drawn into the family business by the untimely death of her father.
For three decades, Kathy has been a leader in the compost industry. Spotting a disconnect among competing companies, cities, and county governments who were all striving toward the same goal of standardizing and implementing unified composting definitions and practices, she brought them together to meet regularly. This forged a pathway for the industry by forming the Association of Compost Producers (ACP), the California State Chapter of the USCC.
"The Business of Soil, Past Present and Future"
Leo M. Walsh Soil Fertility Distinguished Lectureship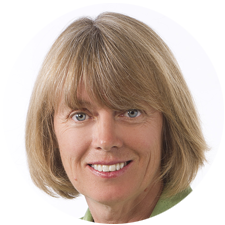 ​
Cynthia Grant was a Research Scientist in Soil Fertility at AAFC Brandon Research Centre from 1986 to 2015.  She earned her B.S.A., M.Sc. and Ph.D. degrees from University of Manitoba. She studied nutrient management for sustainable cropping in the prairies and practices to increase nutrients and protein concentration and reduce cadmium in crops.
Dr. Grant has authored or co-authored more than 180 peer-reviewed papers, 25 book chapters or other publications, 140 reports, 330 proceedings and abstracts and 200 technology transfer articles.
She was president of Canadian Society of Soil Science and Canadian Society of Agronomy and is a fellow of the American Society of Agronomy, Canadian Society of Agronomy and Canadian Society of Soil Science. Her awards include ManDak non-Farmer of the Year, AAFC Golden Harvest Awards, Certificate of Merit from University of Manitoba, Canadian Society of Agronomy Distinguished Agronomist, Fertilizer Institute Round Table Award, and IPNI Research Award.
"Soil Fertility Management:  Genesis to Re-genesis"
Managing soil fertility to produce high yielding and nutritious crops while maintaining environmental quality has been a major challenge since the beginning of agriculture, some 12,000 years ago.  Our understanding of the factors that affect nutrient dynamics and the balance between nutrient supply and crop demand has advanced over time, but we still struggle to ensure that a growing crop can access the nutrients required as they are needed, without excess nutrient losses and environmental degradation. To address the increasing pressure of growing world populations, we must effectively apply both historical and emerging knowledge to ensure that crop productivity, environmental quality and human health are maintained for future generations. Effective nutrient management will require moving beyond a tight focus within our discipline and towards a broader integration of soil fertility across a wide range of other disciplines that influence nutrient dynamics throughout the soil -plant system to the consumer and, ideally, back to the soil-plant system. Wide-ranging and creative collaboration can help soil fertility undergo the re-genesis needed to address the challenges of the future.
Closing Keynote
Wednesday, January 9th, 5:00 PM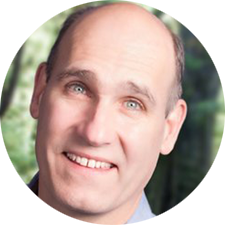 ​
Dave Batker is the co-founder of Earth Economics, an economics consulting group that aims to improve investment, locally and globally, in healthy ecosystems and sustainable communities.  He is dedicated to the application of ecological economics toward a transition to a sustainable and equitable economy. Throughout his career, he has given presentations at the United Nations, the World Trade Organization, the World Bank, and other leading NGOs. His work has introduced ecosystem services valuation to federal agencies such as FEMA, the EPA, NOAA and the USDA, as well as to state and local organizations and government agencies across the country, such as the Louisiana Coastal Protection and Restoration Authority, Seattle Public Utilities, and the New England Interstate Water Pollution Control Commission.  
David completed his Master's in Economics under Herman Daly, one of the world's foremost ecological economists. He went on to work with Greenpeace International, specializing in forest policy, trade, and international finance in over twenty-five countries. He has provided over 100 trainings to conservation and natural resources groups about the benefits of nature to communities and economies, and has been quoted in over 300 newspaper, radio, and television stories. His team's projects and studies span over 40 countries and 35 U.S. states, and work to demonstrate the value of natural systems for providing food, water, flood risk reduction, climate stabilization, recreation, and many other benefits, known as ecosystem services.
An active member of the National Audubon Society, Dave works tirelessly to raise awareness and conduct valuable assessments so that communities can effectively manage and plan for conservation, sustainability, and economic equity.
"The Economics of Soil"
Soil provides many essential services to our economy. For example, soil is a measurable, essential flood-risk reduction resource. Yet, soil is not considered an asset like buildings, firms, intellectual property, or even "intangible assets," for all of which explicit accounting rules exist.  To avoid catastrophic future loss, soil science must be able to inform economics to measure soil health and soil values. For economics to enable good decision-making and policy, we need greater resources for soil science research and applications and the ability to bolster actions that soil scientists advocate.
 
Soil conservation practices can be quantified and valued in dollars to provide resources for better soil practices. During the presentation of "The Economics of Soil", Dave Batker aims to give a broad introduction of ecosystem services and approaches to the valuation of soil as an essential local and national asset. He will then provide case studies in soil involving natural systems, timber, agriculture, and ranching from Alaska to Florida.